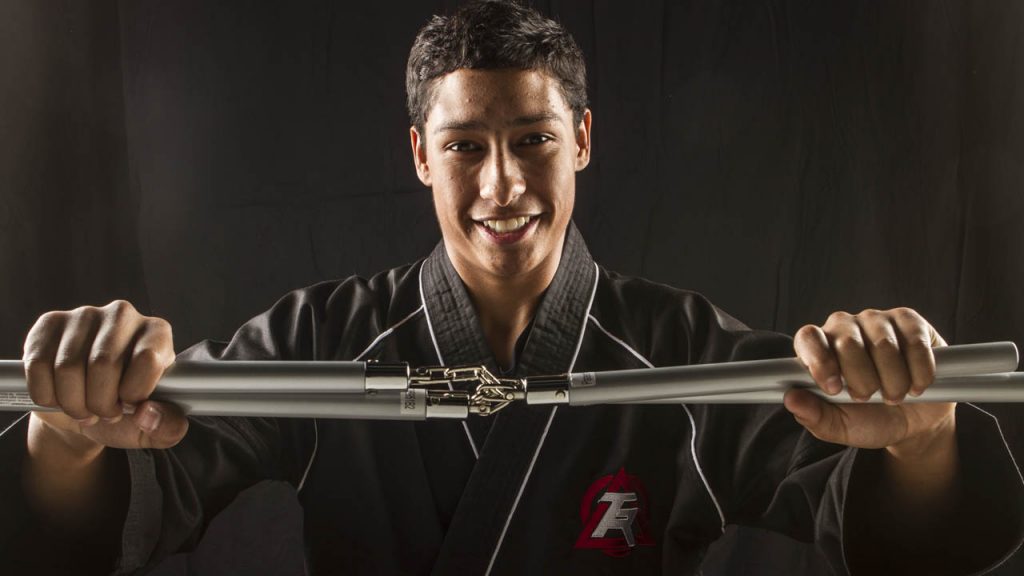 The X-Pro Advanced Martial Arts Program is designed to complement your traditional taekwondo training. Martial Arts Athletes learn advanced techniques in agility martial arts and weapons. If you are willing to except this challenge then ask your instructors how to get started.
Enrollment:
$150.00 (Includes 1st month/uniform/1st Weapon)
Cost:
$59.00 monthly + Cost of Weapon
$30 Monthly (2nd Family Member) + Cost of Weapon
The weapons are one-time fee. Once you have all 4 weapons, you only pay the Monthly fee. (Sword, Bo-Staff, Sickle, Nun chucks)
We train with a different weapon every 3 months. We require each student to purchase a set of training weapons provided in our pro shop. For safety and consistency in training, weapons purchased from other retailers are not permitted.
Class: Tuesday 6:30pm